Dublin Photography School are delighted to announce their newest addition to the the DPS family www.photographyholidays.ie
Since teaming up with Travel Department in 2013 before switching to their sister brand  TD Active in 2016 , we have seen demand for our Guided Photography Tuition Holidays grow to the to point where we need a dedicated site to showcase them. step onto the stage Photographyholidays.ie.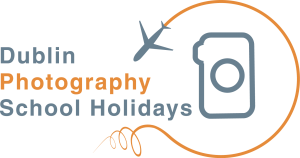 Our new site allows our customers to see the full extent of the tuition for photographers of all levels on our photo trips to destinations such as Montenegro, Italy, India, Morocco, Iceland, Transylvania and so much more. we have also added a testimonial section so that you see exactly how other DPS students found the trip as well as a Equipment explained section which outlines the different equipment  types and considerations when buying it.  We have also added some image showcases that will present to you exactly the images we hope to achieve on every photography holiday with DPS & TD Active.
Our Photography Holidays are aimed at levels from Complete Beginners to Intermediate and Seasoned Photographers. We try to include a wide range of photography genres in each trip to help you get the most out of them – so that you come back with more than just great memories but also great images.
Some of the genres we would frequently cover on most of our holidays would be:
Landscape photography
Street Photography
Reportage Photography
Portrait Photography
Documentary Photography
Travel Photography
Some of the Subjects we would frequently cover on most of our Photography holidays would be:
Improving Compositions
Mastering Shutters Speeds, Apertures & ISO
Semi Automatic Modes
When, Where and How to use Filters
Long Exposures
Focusing Techniques
We also offer a discounted Travel Photography Workshop to all our TD Active Holiday Clients –  to avail of the discount see the course details  here
0
0
DPS_Admin
https://dublin-photography-school.com/dps/wp-content/uploads/2021/01/photography-courses-dublin-logo.png
DPS_Admin
2019-02-25 12:05:09
2019-02-25 12:05:09
Photographyholidays.ie – DPS & TD Active Join Forces Again